Archive for the
Teeth Whitening

Category

If you are thinking of having teeth whitening in Berkshire, Old Windsor Dental Practice can offer you two different ways to achieve that brighter, whiter smile.

We believe that both at-home and in-clinic whitening systems are safe and effective and produce a great white smile, so that you can choose which of the two will work better for you.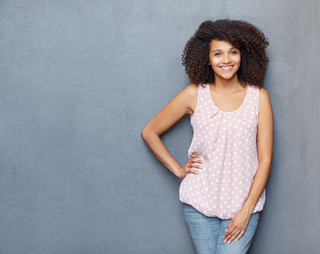 At-home whitening
Our package for teeth whitening at home requires a certain amount of self-discipline. When you choose the at-home whitening, you first come to us to have impressions of your teeth made so that we can create special trays that exactly fit your teeth.
You take these home, along with the whitening solution. The self-discipline comes in now, because you need to wear the trays for a short period every day for about two weeks to achieve the full results, although you will start to see a difference after a few days.
The advantage of at-home teeth whitening is that you now have the trays with which to do top-up whitening sessions when the brightness starts to fade.
In-clinic whitening
If you think you won't be able to keep up the self-discipline, or you just need to get your teeth whitened super-fast for a special event, then at Old Windsor Dental Practice we also offer a whitening service in our clinic. This takes around 90 minutes and can lighten your teeth by between four and six shades.
We protect your gums and lips with a guard made from soft silicone, and, once the whitening gel has been applied, it is activated with a special lamp. This is done four times, each session lasting about 15 minutes.
The good news is that you can maintain your amazing new smile with top-up kits at home.
The not so good news is that teeth whitening cannot change the colour of any veneers, bridges or crowns that you may have, so if you want to go ahead with teeth whitening you may well have to get these changed afterwards.
Why not come into Old Windsor Dental Practice to see if teeth whitening is right for you?
Everyone has heard about power washing your house, your car, or your driveway, but what about your teeth? Now that's something to really smile about.
As we age our teeth darken and become yellow and dull in their colour. This can be difficult to avoid as our everyday habits such as eating, drinking will cause the teeth to darken over time. Power whitening is a simple treatment that will rapidly restore your teeth up to 12 shades brighter.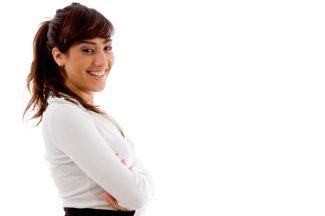 The most requested service in dentistry today is teeth whitening. Most people crave a whiter smile, as it can brighten your whole face. If you find that your smile is getting a bit dull maybe it's time to give a reputable dentist such as Old Windsor in Berkshire a call to see what power whitening can do for you.
Power whitening is a technique that uses laser bleaching to whiten your teeth. First, any plaque and surface stains are removed from your teeth. Next,a protective barrier is placed on your gums and lips and a whitening gel is applied to your teeth. It works using a powerful laser that whitens your teeth in just one appointment, in one hour at the dentist.After the procedure take your dentist will show you your new tooth shade and measure how much lighter the teeth have gotten.
Does it hurt?
The method itself is non-invasive and painless. Results can be seen immediately after leaving the treatment centre. For those who may have sensitive teeth, there is no need for concern as the process is painless. Most importantly, the treatment is safe. There are no harsh chemical abrasives used and no risk of an allergic reaction. The procedure needs to be performed by trained and qualified professionals, such as those at Old Windsor in Berkshire, who are knowledgeable in the aesthetic field of teeth whitening.
How long does it last?
A combination of maintaining good dental care and routine regular visits to your dentist will ensure that your new smile could last up to two years. Future top up sessions or smile kits can also be purchased from your dentist to maintain the effects of your treatment.
Teeth whitening treatment is increasingly popular. At Old Windsor Dental Practice we use the popular and reliable Zoom teeth whitening system, and are offering a discount of £100 off the standard price of Zoom treatment until the 30th of April 2016.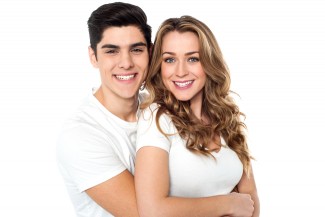 We offer two teeth whitening options: home whitening, or power whitening here in the practice. Whichever option you choose, the results will be teeth that are several shades whiter, with everyday staining removed.
Treatment involves the use of special dental bleaching gel, which combats stains caused by such things as red wine, cola, tea and coffee, as well as by smoking and by taking certain medicines and medicated mouthwashes.
If you have been searching online for teeth whitening treatment, you may have seen offers from beauty salons and other online retailers promising to whiten your teeth. However, these should be avoided; whilst they may initially appear cheap, many come with hidden costs.
By law, teeth whitening treatment should only be carried out by a dentist, or a hygienist on a dentist's prescription. Partly this is because whitening should only be carried out on healthy teeth, as cavities or enamel erosion can increase your chances of developing sensitivity during treatment. Dentists can spot and treat these problems before starting whitening treatment.
In addition, the products used in dental surgeries are subject to rigorous testing and have been proven to be both safe and effective. Treatment delivered by unqualified practitioners in beauty salons or bought from the internet or high street are unlikely to have been tested to such high standards. In the best case, they won't have any effect and you will have wasted your money. However, in the worst case scenario these products can actually damage your teeth and gums, leading to pain, discomfort and sometimes the need for expensive restorative treatment.
At Old Windsor Dental Practice we use the Zoom system, which is safe, predictable and effective. Whether you opt for power whitening here in the practice or home whitening using custom-made mouth trays, we look forward to welcoming you soon.