Archive for the
Mouth Cancer Screening

Category

Throughout the year you will see awareness months that highlight calls to action for your health. As a dentist, one of our calls to action is Mouth Cancer Action Month and one we take very seriously. Prevention is so much better than the cure, and with this in mind, we recommend regular check-ups to ensure you are receiving all the oral health and general health information, support and advice we can offer you. However, we have a very important call to action and this is to book your yearly Mouth Cancer Screening as soon as possible.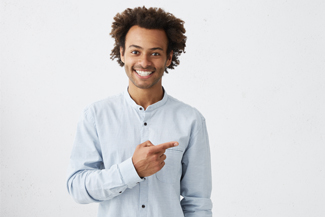 It may surprise you that a dentist would offer Mouth Cancer Screening, however we are uniquely placed to provide a thorough investigation and screen for you. Since we have all your oral health information we can look at risk factors and key indicators that inform your screening.
Early detection is best all-round
Attending regular check-ups can take the worry out of taking care of your oral health. Gathering information across the year we will then encourage you to book your yearly screening.
During the screening a thorough examination of your head, mouth and throat is given, including around your tongue and gums. Any long-term ulcers or lumps will be examined using a hand-held scanning device, this ensures anything abnormal is treated immediately or we can refer you for treatment if necessary. Early detection dramatically increases chances of recovery, so it's incredibly important to come see us.
If you find before your screening that you are concerned or worried about anything you have discovered in your mouth or in the mouth of a partner or child, do not hesitate to contact us and we will screen you.
Giving up smoking – stop for your mouth's sake
Smoking is closely linked to mouth cancer and because we take your health seriously, we can also offer you support and information about giving up.
As your dentist at Old Windsor in Berkshire, mouth cancer screening ensures you and your family are fully taken care of. Should we find something that we are not sure of, we can respond to it quickly and make you receive the treatment you need to deal with it.
Early detection of oral cancer is essential in preventing possibly severe health issues from developing.  To further our goal of protecting your health, at Old Windsor Dental Practice, we urge our patients to visit our dental practice regularly for mouth cancer screenings.
An oral cancer screening is a visual and physical examination of your mouth, throat and connected tissues. It can reassure you that there are no apparent problems, or lead to early treatment if there are. Our dentists may suggest screening based on your lifestyle choices (especially if you are a smoker), or you may request it simply as a preventive measure.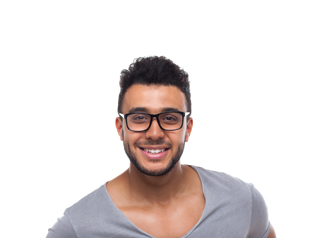 Who is at risk of oral cancer?
Oral cancer is not a common occurrence; however, some people are more likely to develop this form of cancer than others. Smoking cigarettes or chewing tobacco can bring about oral cancer. The same applies to heavy alcohol drinking. If you drink excessively and you smoke as well, the danger is much higher. Statistically, males over 45 are more likely to develop oral cancer than women of the same age. Moreover, HPV may contribute towards the development of oral cancer and so does an excess of sun exposure. Other risk factors include being exposed to radiation, and having another type of head or neck cancer.
Diagnosis and treatment
In order to determine whether you have oral cancer, your dentist will use a number of methods including your medical history, a thorough physical examination of your head, mouth and throat, a biopsy if needed, where a small sample of suspect tissue will be removed for examination in a laboratory and x-rays. In some cases, your dentist may recommend a CT scan or an ultrasound as well as magnetic scans for best results. Common symptoms of oral cancer include visible masses and lumps in the mouth that may or may not be painful as well as ulcers, blood blisters and swollen lymph glands. If detected at an early stage, oral cancer can be easily treated. For this reason, it is important to have a mouth cancer screening examination at least once a year or more frequently depending on your circumstances and risk potential.