Why you must see a dentist for teeth whitening treatment
Teeth whitening treatment is increasingly popular. At Old Windsor Dental Practice we use the popular and reliable Zoom teeth whitening system, and are offering a discount of £100 off the standard price of Zoom treatment until the 30th of April 2016.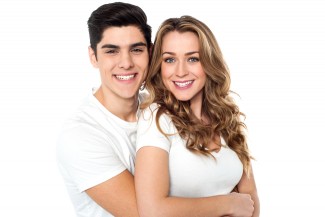 We offer two teeth whitening options: home whitening, or power whitening here in the practice. Whichever option you choose, the results will be teeth that are several shades whiter, with everyday staining removed.
Treatment involves the use of special dental bleaching gel, which combats stains caused by such things as red wine, cola, tea and coffee, as well as by smoking and by taking certain medicines and medicated mouthwashes.
If you have been searching online for teeth whitening treatment, you may have seen offers from beauty salons and other online retailers promising to whiten your teeth. However, these should be avoided; whilst they may initially appear cheap, many come with hidden costs.
By law, teeth whitening treatment should only be carried out by a dentist, or a hygienist on a dentist's prescription. Partly this is because whitening should only be carried out on healthy teeth, as cavities or enamel erosion can increase your chances of developing sensitivity during treatment. Dentists can spot and treat these problems before starting whitening treatment.
In addition, the products used in dental surgeries are subject to rigorous testing and have been proven to be both safe and effective. Treatment delivered by unqualified practitioners in beauty salons or bought from the internet or high street are unlikely to have been tested to such high standards. In the best case, they won't have any effect and you will have wasted your money. However, in the worst case scenario these products can actually damage your teeth and gums, leading to pain, discomfort and sometimes the need for expensive restorative treatment.
At Old Windsor Dental Practice we use the Zoom system, which is safe, predictable and effective. Whether you opt for power whitening here in the practice or home whitening using custom-made mouth trays, we look forward to welcoming you soon.