Archive for the
Straighter Teeth

Category

You are probably so used to seeing adolescents with braces on their teeth that although you may register them, you don't feel the need to comment on them. It's just another kid with braces on. However, put those braces onto someone like yourself, a working adult in business clothes, and it's a whole different story.

It's just another person getting straighter teeth in Berkshire, but it's not normal to see adults in braces. It's hard not to react with stares and personal questions. It's embarrassing for the poor person in the braces (especially if it's you) and that may well be why you have not yet got around to doing something about your wonky teeth. But you can go for it now, thanks to invisible braces.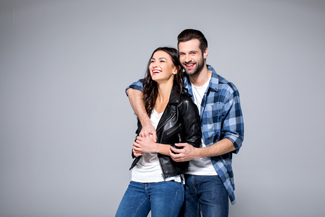 Over the last couple of decades, researchers have been working hard to come up with advanced materials and techniques to make braces less visible so that wearers can feel less self-conscious. At Old Windsor Dental Practice, we are doing brisk business in discreet teeth straightening.
One hugely popular way to straighten teeth uses invisible braces by a company called Invisalign. Their system is not even a variation on the traditional bracket and wires many people associate with braces. Instead it uses aligners, which are transparent thermoplastic resin trays, rather like mouth guards. These slide snugly over the teeth and are so thin that it is almost impossible to see them.
Invisalign aligners are a product of the digital age. They are 3D printed in a laboratory in the United States specifically for each patient, using detailed measurements collected digitally by their dentist. The dentist also uses this information to create a digital preview of the route the teeth will travel to reach their required alignment. Each aligner is designed slightly differently from the previous one, marking another step along the journey to straight smile heaven. The pressure from each slight move forward in tray design is what nudges the teeth along their trajectory.
Typically, you will wear each aligner for about 7 — 10 days before moving on to the next one. The numbers of aligners required varies according to your own particular issue.
Lots of people have a slightly crooked smile as orthodontics was probably less common when many adults were growing up. Nowadays increasing numbers of people are seeking dental advice on how to get a more cosmetically perfect smile. While it's nice to retain a little bit of individuality in the way your teeth appear, straightening out particularly crooked teeth can help oral health. This is something that's easy to overlook when thinking about ways to get a straighter smile, but it's a factor that will be taken into account by your dentist in Berkshire . There are several different ways to get a straighter smile and it all depends on whether or not your teeth are quite out of alignment, or if you have any substantial problems with the way your teeth bite together.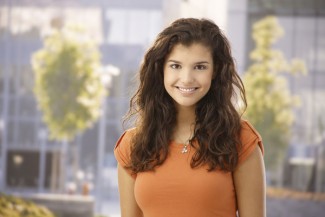 If your teeth are only slightly crooked possible treatments could include dental veneers or cosmetic braces. Cosmetic braces are designed to work quite quickly, often within just a few weeks or months but do not make any major changes to the way the teeth are aligned. Instead they work on the teeth that are visible when smiling and talking with others, producing an effect that is cosmetic rather than having any impact on oral health. Cosmetic braces are extremely good if you happen to have teeth that are slightly overcrowded or which are overlapping, or if you have one or two teeth that are slightly out of line. Dental veneers can also help bring slightly crooked teeth back into line but this treatment does mean removing a small amount of tooth structure, and once it's been removed you will need to commit to having dental veneers for the rest of your life. Dental veneers are a quicker treatment which can make them very appealing, and they can also be especially good for hiding any minor discolorations or imperfections in teeth. Otherwise your dentist in Berkshire might recommend cosmetic braces to straighten the teeth as much as possible before placing just one or two veneers to help perfect the final results.
Invisible Braces
If your teeth are more substantially misaligned their adult orthodontics could be a wise choice. Popular systems such as Invisalign can straighten teeth within a year to a year and a half. This might seem like quite a long time but the results can make it well worth the effort. Invisalign are what's called invisible braces, and this means treatment consists of wearing clear plastic aligners that fit tightly over the teeth and which will gradually move them into the correct positions. Each set of aligners is worn for two weeks for approximately 22 hours each day before being exchanged for a fresh set that will continue the tooth movement. It's a very easy system to use and you'll probably only need to pop in to see Dr Utpalendu Bose or another dentist at Old Windsor Dental Practice every six weeks or so. During treatment you'll be able to clean your teeth as normal as the braces are taken out at meal times and whenever you drink something. This means there's no need to avoid hard or especially crunchy foods that could damage fixed braces.
There are a lot of different options when thinking about straightening your teeth, but your dentist in Berkshire will be able to discuss all the treatments available so you can choose the procedures that will give you the healthiest and straightest smile.
Straighter teeth are one of the most common requests in cosmetic dentistry. At Old Windsor Dental Practice in Berkshire, we understand that while many adult patients would like to straighten their teeth, they would like to do so without the whole world knowing they are having treatment – in other words, they would like to avoid traditional metal braces.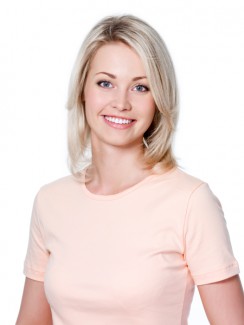 Orthodontics is the branch of dentistry that deals with the alignment of teeth, and with the bite (how the teeth/jaws meet together). For many people, the word "orthodontics" conjures up pictures of teenagers wearing obvious metal braces. Whilst braces remain the best way to straighten teeth in many cases, affording your orthodontist precise and maximum control over the movement of your teeth, there are other options available besides metal train-track braces.
The best course of treatment for you will depend upon your individual clinical needs, and your first step should be to book a consultation here at Old Windsor Dental Practice. Here are some of the discreet orthodontic options we offer. . .
Lingual braces
Lingual braces act in exactly the same way as standard braces, with one major difference: they are fitted to the back (or lingual) surfaces of your teeth. This means that while your orthodontist will still have precision control over the movement of your teeth, nobody will be able to see your braces in everyday life.
At Old Windsor we use Incognito lingual braces, which offer the very latest in invisible orthodontic treatment. Because of Incognito's unique low-profile bracket design, these are also one of the most comfortable lingual braces available.
As with traditional braces, treatment can take up to two years, but most patients start to see a noticeable improvement in just a matter of months.
Invisalign
Invisalign comprises a series of removable clear aligners that fit comfortably over your teeth and gently guide them into a better position. We use the latest 3D computer technology to create bespoke aligners just for you, and you are able to see what results to expect before starting treatment.
You change your aligner every few weeks as your teeth move, and the exact number of aligners required will depend on your individual needs. Your dentist will advise you how many you will need and how long treatment will take at the treatment planning stage.