Why might I consider teeth whitening?
Individuals who may be considering teeth whitening in Berkshire may wish to pursue a form of cosmetic dentistry that improves their physical appearance, and therefore increases their self-confidence. Patients who may be leaning more towards this particular form of cosmetic dentistry may be suffering from extrinsic or intrinsic staining of the teeth (or both).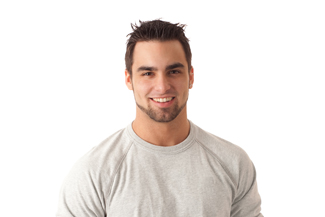 What causes staining of the teeth?
Intrinsic and extrinsic staining can be caused by a variety of factors, one of which being certain food or liquids.The consumption of highly pigmented food and drink can cause yellowing of the surface of the teeth, a few examples of this consist of red wine, curry, and certain lifestyle factors such as smoking, or consuming certain medications.
Aside from these reasons, individuals may be leaning more towards teeth whitening in Berkshire if they have tried using at home whitening treatments in the past, and have unfortunately experienced heightened sensitivity, or disappointing results.
How does teeth whitening in Berkshire work?
In terms of the treatment process itself, initially our highly trained and skilled dental team will give your teeth, gums, and mouth an overall assessment, deciding whether tooth whitening is the right cosmetic dental treatment for you. After we have elected to go ahead with treatment, a customised transparent plastic tray will be moulded and designed for your teeth, in terms of the product itself, a bleaching gel agent is inserted into the tray.
What are the benefits of receiving this particular form of cosmetic dentistry?
Patients who may be thinking of receiving tooth whitening (whether this be in our clinic, or at home) may be weighing up the positives and negatives of their chosen dental treatment. Teeth whitening in varying forms is an effective way to reduce or eliminate completely the signs of intrinsic and extrinsic staining. Aside from reducing staining, it can also dramatically improve the aesthetic appearance of a patient's smile, with safe delivery by a skilled dental health care professional at our clinic in Berkshire.
The varying forms of tooth whitening we provide at our dental clinic in Berkshire
At our dental clinic within Berkshire, our team fully understands that our patients may require varying forms of cosmetic whitening treatments. Despite some of our patients feeling more comfortable receiving their tooth whitening at our clinic, some patients may have extremely hectic work and social lives, meaning teeth whitening at home may be more convenient for them.
Power whitening
Power teeth whitening is the bleaching treatment we use for patients who are receiving whitening at our practice. This form of treatment uses a bleaching agent, along with an activating light. Power whitening may be ideal for patients who want rapid results, lightening patients' teeth by two shades in as little as sixty minutes.
At home tooth whitening
Patients who prefer to receive treatment in the comfort of their own home will be given a custom made transparent tray (along with the bleaching gel). These plastic trays can be worn for several hours in the day, or can be slept in, depending on your preference. With a two week treatment period, patients can expect to see a whiter and brighter appearance of their teeth, all overseen by their dentist.