Archive for the
Blog

Category
Posted On

:1st July 2016

Under

: Blog
Root canal therapy, or endodontics to give it its official name, is one of the most common procedures in general dentistry. It has something of an undeserved bad name; even the bravest of patients may feel slightly anxious when their dentist utters those three words.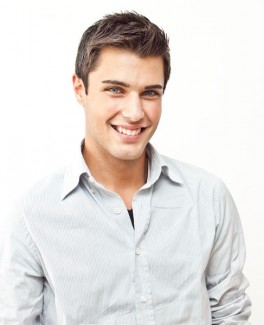 However, thanks to modern dental techniques and materials, combined with the skill of the clinicians at Old Windsor Dental Practice, the procedure is pain-free and feels much the same as having a regular filling – although it may take longer, because of the delicate nature of the procedure. It is also worth bearing in mind that root canal therapy is essential to maximise the chances of saving an infected tooth.
The need for root canal therapy
Root canal therapy becomes necessary when the pulp or nerve at the centre of a tooth becomes infected with bacteria. This may happen because of untreated dental decay, or because of an accident or injury involving your teeth/mouth.
Once it enters the tooth, this infection may spread through the root canal system. Untreated, this can lead to a painful dental abscess, and may even result in tooth loss.
Root canal therapy is designed to prevent this from happening, and to save your tooth.
Treatment is carried out under local anaesthetic, so you won't feel any pain. Once you are numb, your dentist will use the drill to access the root canal system of your tooth, and will use a series of special instruments to cleanse all traces of infection from the root canals. Different teeth have different numbers of roots and root canals, so the length of your procedure will depend upon the nature of the tooth affected.
Once the root canals have been thoroughly cleansed, your dentist will temporarily fill your tooth and let it settle. You will be asked to schedule a second appointment approximately a week later, at which your dentist will check that all traces of infection have gone before permanently filling your tooth.
In most cases a crown will be fitted to your tooth after root canal therapy, both to provide reinforcement and to ensure your tooth has both natural appearance and function.
Posted On

:22nd July 2015

Under

: Blog
Matthew
I have been going to the Old Windsor Dental Practice for over ten years, and find it a calming and reassuring place to have dental treatment, whether it is the sympathetic and friendly dentists, specialists and hygienists, or the helpful and efficient support and administration staff who make everything run so smoothly. Nobody especially enjoys going to the dentists, but they all manage to make it feel fuss free and less of an ordeal.
Mrs Babs Warriner
I have been attending the Old Windsor Dental Practice for over 15 years. I have always found the Dentist very attentive and I have felt listened to and treated as an individual. (Doctor Bose is my Dentist). Lesley and The Reception Team are always very helpful, reassuring and cheerful.
Ali
Old Windsor Dental Practice has been my practice of choice for the last ten years because of the all-round professional care I receive from the full team. Whenever I've needed urgent attention the communication and speed of care has been excellent. I've been delighted with the results of my adult orthodontic treatment, and for my ongoing general dentistry I continue to use the practice despite being a considerable drive away and that I live next door to an established dental practice!
John Downing
I have been treated by the Old Windsor Dentist Practice for almost 30 years. I have seen many changes in personnel and facilities during this time but has been consistant has been the high standard of treatment.
On several occasions, over the years, I have been faced with last minute emergencies just before a trip overseas which would have been a major difficulty. Each time the staff at the Old Windsor practice have managed to squeeze me in and solve the problem.