Could you benefit from straighter teeth in Berkshire?
Straight to the point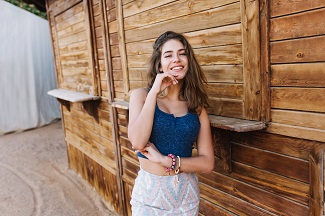 Here at Old Windsor, one of the most widely sought after forms of treatment we provide to our patients are orthodontic solutions. Whilst the obvious aesthetic attraction to having straight teeth is not something to be overlooked, there are also a number of dental reasons as to why so many patients are seeking out straighter teeth in Berkshire. One of the most common rationales behind seeking out orthodontics from us at Old Windsor – despite aesthetic purposes – is to decrease the risk of tooth decay developing. This is due to the fact that straighter teeth are easier to clean as there are fewer harder to reach places, where plaque or tartar may build up, as there may be in teeth which are crooked or misaligned. Another reason as to why many patients wish to have straighter teeth in Berkshire is to maintain a higher level of healthy gums and prevent periodontal (or gum) disease, which is the highest cause of adult tooth loss across the country.
Conventional orthodontics
Here at Old Windsor, one of the most effective and long-lasting forms of orthodontics we provide is the installation of conventional, fused braces. They are a method of dental alignment which has existed for generations – and for good reason, as they are one of the most effective ways to realign your teeth. The process of receiving straighter teeth in Berkshire, through conventional orthodontic braces from our specialists here at Old Windsor, would typically begin with a consultation between the orthodontist and the patient. This is carried out to gauge whether or not the patient is eligible for treatment, as well as establish the extent of treatment that is needed. X-rays and digital renderings of the interior of the patient's mouth will also be made at this point to give our orthodontists a better view of what they are working with. Thereafter, brackets are fused to the front of the patient's teeth, which are then connected with dental wires. Over the course of treatment, which varies depending on each patient's needs, but typically takes around twelve months, the wires apply pressure which moves the brackets together and gradually moves the patient's teeth till they are straight.
Removable aligners
Whilst conventional braces are an effective method of dental realignment, they often largely impact on the outward appearance of those who seek them. As such, scientists and designers over the past decade, have created the removable aligner method of realignment. This form of orthodontics doesn't require the use of typical tools such as fused brackets or connecting wires. The realignment is achieved by replacing these with a removable, plastic retainer. This retainer is custom made to fit over each patient's tooth structure perfectly, and uses specifically targeted pressure points within it to slowly push the patient's teeth back to their correct spacing. This form of orthodontics has become massively popular in recent years, and is generally sought after by younger adults and teenagers over conventional, fused bracket braces. This is largely due to the discreet, hidden nature of the treatment. As each custom-built retainer is made from a transparent plastic, when it is worn it is practically undetectable – which allows patients to achieve a straighter smile without it affecting how they are perceived by others.