The importance of good dental hygiene
Dental hygiene is vital for your oral health. If you have good dental hygiene, you dramatically reduce your chances of tooth decay, gum disease and infections. Maintaining a healthy mouth is a discipline that involves a few minutes every day, plus some time each year at The Old Windsor Dental Practice in Berkshire.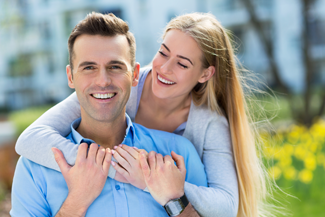 Your daily dental hygiene routine
A good routine is vital to the health of your teeth. You need to get a good soft-bristled brush; it's up to you whether you use a manual brush or an electric one. Modern electric brushes time your brushing into 4 30-second sections to help you do the correct amount of brushing. Whichever kind of brush you choose, you need to brush your teeth for 2 minutes, twice a day, using a fluoride toothpaste. Fluoride helps mineralise your teeth against decay.
Don't forget to also clean your tongue, either with a toothbrush or with a tongue scraper.
Have a good rinse and, once a day, finish off by flossing around each tooth. You need to use a sawing motion along the sides of the tooth and up under the edges of the gum. You are trying to remove plaque as well as any trapped food. Some people also use interdental brushes for this.
Some people also like to finish with a mouthwash.
Your twice-yearly visit to the hygienist
As diligent as you are with your routine, you will never be able to get rid of all the plaque. The hygienist does this for you using special tools designed to also remove plaque that has hardened into a chalk-like substance called tartar or calculus. After the hygienist has removed all the plaque and tartar, they will polish your teeth with a special paste. This acts to shine up the surfaces of the teeth so that plaque will find it harder to cling to them.
Your hygienist can also give you tips on brushing your teeth. The methods are different depending on what type of toothbrush you are using. You can also find out more about when to brush and what types of toothpaste are best for your teeth.