Back to basics
Dentistry seems to have a strong focus on lovely smiles created with great cosmetic dental treatments, but don't forget that your lovely smile isn't going to last if you have gum disease or tooth decay.
That's why here at The Old Windsor Dental Practice in Berkshire, we place as much emphasis on preventive and general dentistry as we do on cosmetic treatments. If preventive dentistry is the foundation of oral hygiene, then general dentistry is the backbone of dental care.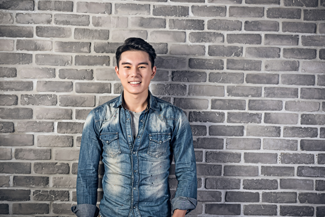 These are the treatments that have been around since forever. Maybe you won't ever need them, but if you do, you can rest assured that here at The Old Windsor Dental Practice, they will be of the same excellent quality as the rest of our treatments.
But what is general dentistry? Let's take a look at some of the treatments now:
Emergency appointments
Emergency dental care is perhaps the main thing. You will need emergency dental care if you develop an awful toothache that won't go away, or if you have an accident that damages your teeth or knocks them out. We will try to see you on the day you call. In the case of knocked out teeth, if you bring them along, we will try to put them back. In every case, our first priority will be to get rid of any pain, then to clean up the area so we can take a look at what's going on. If we can, we will treat you on the spot. If not, or if there is more to do, we will agree a treatment plan with you.
Root canal therapy
If you have a tooth that is infected or diseased, we may be able to save it by removing the infected or diseased pulp from the tooth. This stops the infection spreading into your jawbone or into other teeth. It also means you can continue to use that tooth, and it's always better to save a tooth than to replace it.
General dentistry also covers dealing with snoring and jaw joint disorders, as well as special care for pregnant women, extractions and oral surgery.