Find someone in the know
If you are looking for dental implants in Windsor, come and talk our implantologist at the Old Windsor Dental Practice. Ian Seddon is a highly experienced clinician who has been fitting dental implants for 25 years. Ian qualified as a general dentist back in the late 1980s, before deciding to focus on implant work. We are happy to have a dentist of his skill and knowledge taking take of our implant patients.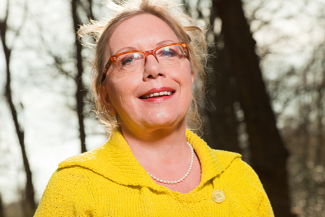 Because the thing is, with dental implants in Windsor, you want to make sure you've got someone in the know on your case. The procedure can be a complex and lengthy one, so always look for an implant dentist with a proven track record.
There are several stages to the treatment. First is the consultation. Here, Ian will check your suitability for receiving dental implants in Windsor, and take x-rays, scans and photographs of your teeth to build up a detailed picture of your jaw.
These investigations may reveal that you need additional work such as a bone graft to augment the jawbone, if it has lost density. Ian will talk you through what this involves, so you can make an informed decision about whether you want to go ahead with the implant or not.
If you do want to have dental implants in Windsor, then the preparation work is carried out. This could also mean having gum disease treated to make sure your mouth is in good health before implant surgery,
Then the implant is fitted in a minor surgical procedure under local anaesthetic. You may feel some discomfort, and if you are anxious, you can opt for sedation to help soothe your nerves. Afterwards you may feel a little drowsy, so do ask a friend to help you get home.
The implant healing process takes from a few weeks to a few months, depending on your health and lifestyle. You'll need to be gentle with your new implant during this time, and Ian will give you a post-surgery plan to help you take good care of it.
Once the healing is complete, you can have your new replacement tooth fitted, restoring your smile to its full brilliance.