General dentistry: vital for your overall health and wellbeing
Your dentist doesn't just protect the health of your teeth and gums – they also have an important role to play in preserving your general health and wellbeing. Old Windsor Dental Practice offers a full spectrum of general dentistry for patients of all ages, helping to keep you happy and healthy for life.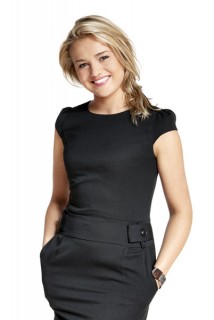 Standard advice is to come in for a general dental check-up every six months. However, some people may need to come in more frequently – for example, if you have a condition such as gum disease that requires monitoring – whilst those in good oral health may need to come less often. The best thing to do is to listen to your dentist's advice and follow what they say.
A general dental check-up involves a thorough check-up of the health and condition of your teeth and gums. The problem with both tooth decay and gum disease is that they often have few early warning signs for you to notice at home.
At our Old Windsor clinic we use early detection techniques, which includes the use of x-rays as required to look inside your teeth and under any existing restorations such as crowns, veneers, or fillings, to make sure that teeth that look healthy really are in excellent condition.
Both dental decay and gum disease are leading causes of tooth loss, and both are entirely preventable with prudent oral hygiene and regular visits to both the dentist and hygienist. As with most things, they are also easier to treat the earlier you catch them
Tooth loss can make it hard to eat a nutritious diet, whilst gum disease has been linked in numerous medical studies to a range of general health concerns, from heart disease to diabetes, rheumatoid arthritis to strokes. If any signs of decay or disease are spotted, your dentist will treat them promptly.
Checking for early signs of mouth cancer also play an important part of a general dental examination. This type of cancer still has a high ratio of deaths to number of cases diagnosed, and early detection is vitally important. Your dentist will refer you to a hospital specialist should anything suspicious be spotted.