General dentistry – the foundation of a beautiful smile
When you are on the lookout for a new dentist, it is tempting to go for one that offers all sorts of cosmetic treatments, for the face as well as the teeth. However, the foundation of a beautiful smile is good general dentistry. In Berkshire, The Old Windsor Dental Practice offers a full range of treatments that form the basis of good oral health.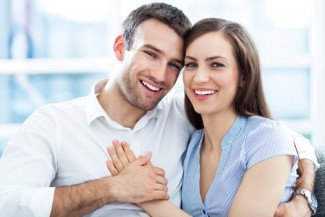 Emergency care
As well as routine check-ups and fillings, we offer emergency dental services for when you have chipped, broken or knocked out teeth, as well as severe toothache or infection, lost or broken crowns and facial swelling. When you come to us with an emergency, we will numb the pain and sterilise the affected area to prevent infection, before going on to make a thorough examination, which may include x-rays to ascertain the extent of the problem. Your damaged teeth will be restored, either temporarily or permanently, or, in severe cases, we will extract the tooth.
Root canal therapy
This treatment is for severely infected teeth, where the pulp of the tooth has become infected, such as with an abscess. It involves cleaning out the infected pulp from the roots of the tooth and then filling the roots before placing a protective and strengthening crown over the area. This treatment is done under local anaesthetic, and, because you will probably be in pain from the infection, we will be very careful to make sure the treatment is pain-free, and can also offer you sedation if you are still anxious.
Extractions and oral surgery
General dentistry sometimes also involves having a tooth removed. If you need to have a tooth extracted, either because it is an impacted wisdom tooth, or because it is severely infected and cannot be saved, we have the latest equipment, anaesthetics and, if necessary, sedation, to make the extraction as easy and pain-free as possible. If you do need to have an extraction, you may then need to go on to consider replacing the lost tooth with a dental implant, bridge or denture.
Ask us, we'd love to help
Whatever your needs for general dentistry in Berkshire, at The Old Windsor Dental Practice, we are here to answer your questions. Our principal dentist Dr Utpalendu Bose is happy to answer your questions, so why not use our online form to find out more.