Call to action not just one month but every year
Throughout the year you will see awareness months that highlight calls to action for your health. As a dentist, one of our calls to action is Mouth Cancer Action Month and one we take very seriously. Prevention is so much better than the cure, and with this in mind, we recommend regular check-ups to ensure you are receiving all the oral health and general health information, support and advice we can offer you. However, we have a very important call to action and this is to book your yearly Mouth Cancer Screening as soon as possible.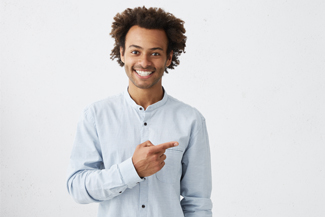 It may surprise you that a dentist would offer Mouth Cancer Screening, however we are uniquely placed to provide a thorough investigation and screen for you. Since we have all your oral health information we can look at risk factors and key indicators that inform your screening.
Early detection is best all-round
Attending regular check-ups can take the worry out of taking care of your oral health. Gathering information across the year we will then encourage you to book your yearly screening.
During the screening a thorough examination of your head, mouth and throat is given, including around your tongue and gums. Any long-term ulcers or lumps will be examined using a hand-held scanning device, this ensures anything abnormal is treated immediately or we can refer you for treatment if necessary. Early detection dramatically increases chances of recovery, so it's incredibly important to come see us.
If you find before your screening that you are concerned or worried about anything you have discovered in your mouth or in the mouth of a partner or child, do not hesitate to contact us and we will screen you.
Giving up smoking – stop for your mouth's sake
Smoking is closely linked to mouth cancer and because we take your health seriously, we can also offer you support and information about giving up.
As your dentist at Old Windsor in Berkshire, mouth cancer screening ensures you and your family are fully taken care of. Should we find something that we are not sure of, we can respond to it quickly and make you receive the treatment you need to deal with it.