What's the latest news about braces in Windsor?
Posted On

:19th July 2018

Under

: Braces
If you're looking for a realignment treatment that's worth writing headlines about, then you should check out your options at Old Windsor Dental Practice in Windsor. Braces are one of the treatments that we offer to patients to get them back on the straight and narrow when it comes to their smile.
There are a number of reasons why we think that patients enjoy their teeth-straightening treatment with us. Our passion for patient comfort is second to none and we think that's worth writing an article or two about. Below we discuss some of the aspects of treatment that we're particularly proud of.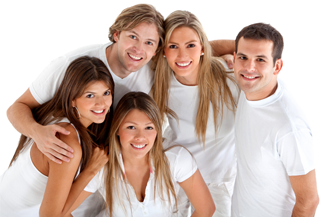 Thorough consultation
A good consultation involves detailed dialogue between dentist and patient. We know how to guide you through this if you aren't sure what you need to know. A member of the team at Old Windsor Dental Practice will talk you through the process of getting braces, the effect they will have on your life during treatment and what you can do to care for your teeth and equipment. You may also be able to choose between a few different methods of teeth straightening.
Plenty of choice
We offer a range of braces in Windsor at our practice. Once we have decided which ones might be suitable for your needs, you can choose between them. Some people like fixed braces because they are low-maintenance and you can just wear them and forget about them. Other people like the control and discreet appearance of removeable braces. Whatever you choose, we think you will be pleasantly surprised by the speed, comfort and appearance of braces in Windsor.
Support throughout treatment
Braces in Windsor take anything from a few months to a few years to straighten teeth depending on the severity of your misalignment and the number of treatment stages that you need. Regardless of the length of your treatment, we support you every step of the way.
Aftercare
We hope that once your teeth are straight, that won't be the last we see of each other. Old Windsor Dental prides itself on developing long-term beneficial relationships with its patients so that we can continue to look after your newly-aligned smile.