What are orthodontics?
Orthodontics Berkshire are classed as a long-term solution to realign teeth that do not sit in the correct position and to address issues with bite. This specific area of dentistry focuses on   aligning and straightening teeth through the use of wires and brackets. These tools apply gentle pressure to the teeth to move them into the desired position. This treatment has been fortunate to advance over recent decades and as a result has become one which is highly accessible, it is now a lot faster and more comfortable than it ever has been in the past. The whole idea is that orthodontics is specially designed to ensure that you can become happier and more comfortable with your smile. We believe that everyone should have the means and access to have a straight and sparkling smile that is both aesthetically pleasing and functional. Are you someone who hides their smile behind their hand? Someone who is concerned about how it looks when they laugh? If yes, then this treatment could be a good fit for you. In the next section we will discuss how teeth straightening is achieved through the use of a brace.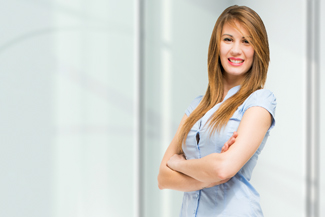 How do they work?
Orthodontics Berkshire work by gently forcing your teeth into the correct position. Prior to treatment impressions, photos and X-rays are taken, this is to determine the course of action and what specific treatment will be needed for you and your smile. Your dentist will always be on hand to ensure that you understand the process that you are about to undertake and answer any questions that you may have. Your dentist will ensure that your treatment plan is tailored to you, so you can expect the best results. Brackets are specially bonded to your individual teeth and then tough wires clip onto them. This gradually allows you to align your smile. It is important to maintain good oral hygiene habits during treatment and regular visits are required for check-ups and adjustments, this helps protect your teeth both during and after your treatment. In the next section we will discuss whether this treatment could be the one for you.
Is this the treatment for me?
Orthodontics Berkshire could be a good fit for you if you have problems with your bite and could be classed as a long term investment in the health of your smile. This treatment could allow you to align your top and bottom teeth. You can be assured that your teeth will not move post treatment so your new smile is there to stay. There are many benefits to this treatment, this includes straighter teeth being teeth that are easier to clean. A lack of gaps in between teeth has the result that there is less space for plaque to build up in over time, this means you will be protected against issues such as tooth decay and gum disease. Having a strong clean smile can have a positive effect on your self-confidence and body image. If you think that this treatment could be for you, then you should have a look at our website. We cannot wait to help you take steps towards a stronger and straighter smile.