What are dental implants and how did they come about?
Dental implants in Windsor are one of the many treatment options available to our body of patients. They are a cutting edge form of dentistry, but they have a long history of use. Throughout history, it has been commonplace to wish for a full set of teeth, as this can demonstrate a level of supposed health. Many scientific experiments took place, such as using gold and alloys to make dental implants and mounting a porcelain crown on a platinum disc. However, these experiments did not yield overall positive long term results. It wasn't until 1952 when an orthopaedic surgeon stumbled across the fundamentals for what would become the foundation for dental implants. It was discovered that a titanium cylinder had fused together with the femur bone of a rabbit during a study on bone healing and regeneration. This discovery was then utilised in other areas of health care, such as dental care. It is from this that modern dental implants came about. A small titanium screw is inserted into the jawbone, and crowns are built on top of the implant to give a natural-looking smile.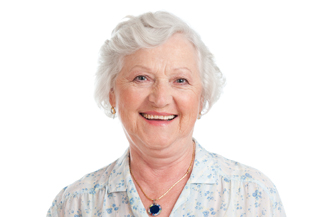 Why should I get dental implants?
There are many reasons why you should consider dental implants in Windsor, and these reasons can help make you make an informed choice. You should consider dental implants if you want to replace a missing tooth or teeth. Dental implants can offer many benefits to your health. These highly desirable benefits include the improved overall appearance of the teeth, giving you a fully formed smile. Patients who have previously used poor-fitting dentures notice that these can slip within their mouth, this can cause them to mumble or slur their words; with dental implants this is not an issue. Dental implants are designed to improve the comfort of the user alongside allowing for easier eating, and they can allow you to continue to eat your favourite foods. They are durable and convenient, so implants can improve your overall oral health and hygiene. Alongside all these physical benefits, dental implants can also have mental benefits, such as improving your self-image through better self-esteem.
How is a dental implant fitted?
The fitting of a dental implant in Windsor follows numerous steps to ensure that you are fitted with them in a highly efficient manner. You often only require a local anaesthetic when being fitted with dental implants. Firstly, your dentist will ensure that you are entirely comfortable with the process and answer any questions that you may have; your dentist will also inform you of any aftercare that you need to be aware of. Preparation work is completed to allow the rest of the procedure to be administered smoothly. You will work with your dentist using treatment plans, X-rays and models to figure out the exact treatment you require. Once the implants are placed into the mouth they are required to heal while your crowns are constructed in the laboratory using impressions of your teeth. This allows your teeth to match the rest of your smile. If you think that dental implants could be for you, why not get in touch? Everyone should have confidence in their own smile.