The role of dental hygiene in oral health prevention
Regular dentist visits can do more than keep your smile beautiful. They can also tell your dentist a lot about your overall health, including whether or not you may be at risk of gum disease or tooth decay.
At The Old Windsor Dental Practice, we believe that prevention is better than cure and for this reason, we urge our patients to visit us at least twice a year. Recent research suggests that the health of our mouth mirrors the condition of our body as a whole. Poor oral health is related to conditions such as diabetes or heart disease.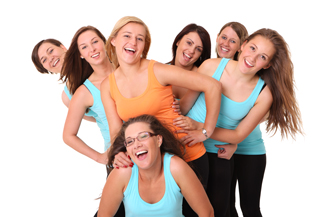 Brush and floss every single day
Brushing for at least two minutes every day is the single most important method for reducing plaque and preventing cavities, gum disease and other oral infections. Proper brushing can clean your teeth and gums effectively. Be sure to use a toothbrush that has soft bristles and replace it every three to four months. Flossing, on the other hand, removes plaque and food under the gum line and between the teeth that cannot be removed by a regular toothbrush.
Nothing beats a professional cleaning
Even if you are brushing and flossing every day, it is not sufficient to help you keep on top of your oral health. Only a dentist can remove the plaque from your teeth completely and reduce the likelihood of gum disease or tooth decay. Gum disease is caused by plaque bacteria and can significantly affect your overall health and well-being. Your dentist will examine your teeth thoroughly, inspect your gums and look for signs of decay or gum disease. They will then clean your teeth thoroughly and polish them. If you have been diagnosed with gum disease, it is even more important to visit the dentist.
An ounce of prevention is worth a pound of cure
To prevent oral health issues, practicing good oral hygiene is very important. Regular dental visits, brushing regularly, flossing and watching what you eat are all important steps in preventing dental disease and keeping you in good health. To learn more about dental hygiene in Berkshire, contact us today.