How about the gift of straight teeth for next year?
Thinking about what to get yourself for Christmas? How about investing in lovely straight teeth using a system that is hassle-free and easy to use?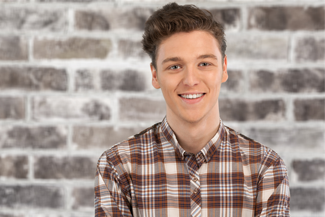 Why get your teeth straightened
At The Old Windsor Dental Practice, we regularly see what a difference having straight teeth can make to people's oral health. We also see what happens to teeth that aren't straight as the years roll by. Not having straight teeth may not seem like a problem in your early adulthood but as time marches on and plaque repeatedly builds up and is removed from crevices between wonky teeth, you may find that you become more prone to decay and gum disease.
If your misalignments also mean that you put most of your chewing pressure onto just a few teeth, then as you get older, they can start to crumble away through overuse, and then you are faced with a whole new ball game, that of dentures, bridges and dental implants.
You can greatly increase your chances of hanging onto your teeth for life when you have straight teeth.
Want straight teeth, but not braces?
Maybe one reason you have not done anything about getting your teeth straightened is that you don't want to have to go through months of embarrassment from wearing ugly metal braces as an adult. Well, with us you don't have to because we can offer you Invisalign, invisible straightening for mild to moderate misalignment issues.
Invisalign does not use brackets and wires. Instead you receive a series of very thin, clear plastic aligners that look like mouth guards. Each one has carefully placed pressure points inside it that press on your teeth. You start with aligner #1 and wear it until the pressure wears off, which takes about 10 days. You put in aligner #2 and so on until you have worked through the whole series.
Invisalign aligners can't be seen once they are on your teeth, plus you take them out for eating and cleaning, which gets rid of a lot of the hassle associated with wearing braces. Come in and find out if Invisalign will work for you.