Fixed braces procedure
Posted On

:15th February 2018

Under

: Braces
If you need fixed braces in Windsor, Old Windsor Dental Practice is here to help. At your initial consultation for fixed braces we will take x-rays, photos and impressions of your teeth in order to create plaster models; as our dentists will plan your treatment using these. Sometimes, permanent teeth need to be removed when the mouth is suffering from overcrowding, meaning there is not enough space in the jaw for all of them. These extractions are usually done just before the fitting of your braces in Windsor.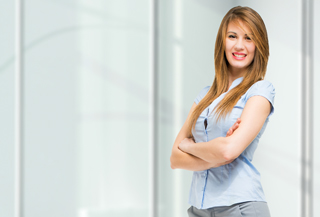 At your second visit, your dentist will explain the treatment plan and the braces suitable for your condition. Before your fixed braces in Windsor are fitted, separators (like small plastic 'doughnuts') are placed between your molars for a week before to create spaces for the molar bands.
At your third and fourth visits bands are cemented and brackets are bonded to the front of your teeth. Subsequent visits (which are needed every 4-8 weeks) will be used to make adjustments to the braces. This will be by way of wire-changes, adding springs, elastics or other accessories to make your braces in Windsor as comfortable and successful as possible.
How long does treatment take?
The average period of treatment with fixed braces is two to three years. You will need to make time every one to two months to visit your dentist here at Old Windsor Dental Practice if you wish your treatment to finish successfully and on time.
What happens when treatment is complete?
After your braces in Windsor treatment is complete your fixed braces will be removed at what we call a 'debanding' appointment, followed by removal of cement and the polishing of your teeth.  Moulds of your teeth in their new positions are taken to make retainers to ensure your new smile lasts. After your braces are removed, it is very important to wear retainers to hold your teeth in their new positions for years to come.
If this sounds like the right choice for you, give us a call today and get the smile you have always wanted with the help of fixed braces.