Could we help you take back control over your oral health in Berkshire?
Helping you help yourself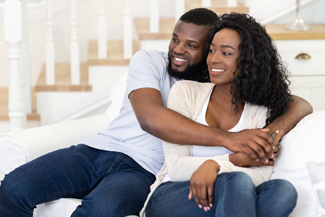 At Old Windsor, we have been committed to providing Berkshire's community with the highest level of dental care possible since we opened our doors in 1981.
Throughout our years of service, we have faced many changes and challenges and have always strived to persevere and provide our patients with the level of dental care and consideration that they deserve.
The ongoing Covid-19 pandemic has, without a doubt, changed the face of life as we know it. Part of this change, we've noticed here at Old Windsor, is that sometimes patients have become lax in their oral health routines or brushing habits.
At Old Windsor, we firmly believe that educating and informing patients of all ages about the benefits of looking after their oral health Berkshire is key to helping our patients retain healthy smiles.
Anyone who feels that their oral health Berkshire has suffered due to the ongoing lockdown restrictions should contact us here at Old Windsor immediately, and let us get you back on the path towards a healthy smile.
What is a hygienist?
Those who are looking to improve their oral health Berkshire typically call upon the aid of our expert dental hygienist.
Rather than work responsively (i.e., dealing with problems after they have arisen), a dental hygienist focuses their services around preventive dentistry.
This also covers something as simple as offering tips and advice about brushing techniques, (as at Old Windsor, we believe you are never too old to learn new tricks) as well as more advanced services such as a 'scale and polish'.
What is a scale and polish?
A scale and polish procedure is one of the best ways to restore oral health. It is a specifically designed two-stage cleaning process that aims to leave the patient's teeth fresh and healthy and eliminate any build-ups of plaque or tartar.
Typically a scale and polish procedure from us here at Old Windsor goes as follows.
An expert hygienist will assess your teeth and gum health through an examination. This will help identify if any signs of gum disease are evident and how much further treatment will be required.
Following a preliminary examination, the hygienist will then use an ultrasound scraper, amongst other hand-held dentistry tools, to remove any build-ups or tartar, plaque, or potentially harmful food bacteria from the patient's teeth. This greatly reduces the likelihood of gum problems developing, as any potentially dangerous elements are removed – even within the harder to reach areas at the back of your mouth.
After the 'scrape' comes the 'polish'. This is when a dental polishing tool is used to buffer and polish all throughout the patient's mouth. This removes any dirt, plaque or residual bacterial from their teeth, as well as clears away any surface stains or marks they might have,
Once this has been completed, the patient's teeth will then be restored to full health.
There is often a cleaner and visible difference in the aesthetics of a patient's teeth when they have undergone a scale and polish similar to cosmetic dental whitening.
Anyone who feels they could benefit from a treatment such as this should speak to one of our staff here at Old Windsor and let us help restore your smile to its former glory.