A more beautiful smile and a healthy mouth
Posted On

:17th August 2017

Under

: Braces
If you have crooked teeth, you may well feel that they are diminishing the beauty of your smile and affecting how you feel about yourself. Teeth that are misaligned, crowded or have large gaps can also cause other problems. Having teeth in the wrong position can affect how you eat and speak as well as the overall health of your jaw. Excessive spacing between the teeth can undermine their stability and uneven teeth are harder to clean as there are more places for plaque to accumulate. This can cause gum inflammation, discomfort and infection, if left unresolved. At Old Windsor Dental Practice, we fit braces in Windsor to realign your teeth, enhance your smile and improve your health.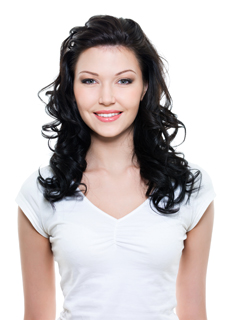 Solutions for adults in the modern world
Many adults associate having braces in Windsor with childhood but, whatever your age, it is never too late to have treatment and you do not have to worry about restricting yourself to traditional metal braces, which you may see as uncomfortable, unsightly or inconvenient. Advances in technology mean that we are now able to offer our patients in Windsor braces that are more discreet, faster and more comfortable than before. The days of having to tolerate a mouth full of metal for months on end have gone.
The discreet way of straightening your teeth
We are pleased to offer braces in Windsor that fit into your lifestyle whether you are a busy professional or simply enjoy social engagements. Most interactions are more pleasant if you are not concerned about whether people can see your braces. Invisalign is a system that uses a series of clear plastic aligners that are changed every two weeks to gently guide your teeth into place. We also offer ceramic brackets, which are very unobtrusive, or if you want to make a feature of your mouth, gold-coloured, stainless steel brackets are great option. Whatever you are looking for, we have a range of options for braces in Windsor.
Having braces in Windsor has benefitted so many people and we would like you to share their experiences. Give yourself the gift of a more attractive smile and a healthier mouth by contacting us today.