Why is it important to replace your missing teeth with dental implants in Berkshire?
Many of our patients may be unaware of the health concerns related with missing teeth, and therefore may not know that their missing teeth need to be replaced to avoid other health complications. It is common knowledge within the field of dentistry that missing teeth can cause our patients discomfort (and possibly even oral pain) when attempting to partake in daily dental tasks (such as eating, brushing, and flossing), however missing teeth can also cause a multitude of other health problems.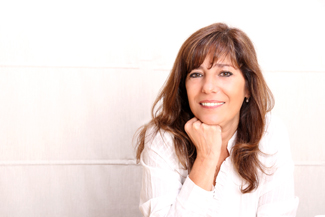 Preventing the onset of oral diseases and infections by replace your missing teeth with dental implants in Berkshire
Replacing missing teeth through the means of restorative dentistry (such as dental implants, which we offer at our dental clinic) can not only result in an increased level of self-esteem and a great looking smile. Having restored teeth can also help patients stay on top of their dental health. Gaps within the mouth can unfortunately lead to the accumulation of oral bacteria, as the space between the surrounding teeth is a breeding ground for dental germs which can sadly develop into gum disease.
The dental issues experienced by individuals looking to replace your missing teeth with dental implants in Berkshire?
In addition to aesthetic concerns and a lowered level of self-confidence, patients can also experience a speech impairment (also commonly referred to as a 'lisp') which can cause hindrance to many of our patients social and career prospects.
Reversing years worth of orthodontic work
Patients who have received any form of orthodontic work in the past (whether this be traditional metal braces as a child, or clear aligners in later life) may wish to replace their missing teeth as soon as possible. Having one or several missing teeth within the mouth can encourage surrounding teeth to move into the gap, which is why it is so important to replace your tooth before the neighbouring teeth have a chance to move!
Our unique dental approach
At our dental clinic within Berkshire we promote preventive dentistry, meaning that we believe prevention is always better than the cure. However, if you are experiencing a missing tooth (whether this be due to an incident or health concerns) we can help you love your smile again!
How to prevent tooth loss
It is known by many of our patients that brushing adequately (for a minimum of two minutes, twice daily) can help reduce the build-up of plaque and tartar on the surface of the teeth, but what else can you do to reduce your chances of developing gingivitis?
What is gingivitis?
Gingivitis is an oral disease that is caused by the accumulation of oral bacteria on the surface of the teeth. Unfortunately patients who do not brush adequately (or consume highly sugary food and drink) may be more prone to developing this infection.
How does gingivitis lead to tooth loss?
Gingivitis (if left untreated) can unfortunately develop into periodontal disease. Periodontal disease can start to affect the bone of the tooth, and later on the tissue, which can then lead to tooth loss within the mouth.