Long lasting new teeth
A gap in your smile can be a source of ongoing cosmetic worry. As well as this, losing one or more teeth can have negative consequences for your oral health. In Windsor, dental implants from Old Windsor Dental Practice are a highly effective treatment for the problems caused by missing teeth. These fully customised and long-lasting new teeth will integrate with your jawbone, and provide effective and efficient dental function.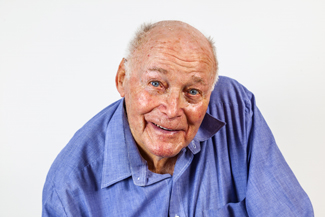 What's the procedure for dental implants in Windsor?
During your initial consultation, you will undergo an oral health assessment and we will take some detailed measurements of your teeth. We need to make sure your jawbone is dense enough to receive the implants, and might need to do some preparatory work to achieve this.
Then you'll receive dental implants in Windsor during a minor surgical procedure, in which our dentist will place small metal posts into your jawbone. Following a short rest period, you'll return to our practice to have the replacement teeth attached to the posts.
Several health benefits
After having dental implants in Windsor, you'll notice your oral health improve:
Your jawbone forms a secure bond with the implanted metal, securely anchoring your new teeth. You'll be able to bite into and chew your food without fearing the teeth might fall out onto the dinner table;
The new teeth are anchored into your jawbone just like natural ones. Keeping them clean is easy, and you don't need to mess about with clips or adhesives;
The implants help to maintain your facial bone structure. You'll avoid the smaller jawbone and collapsed cheeks that are associated with prolonged tooth loss;
You'll have a smile with much more cosmetic appeal;
Pronouncing certain words might be easier because of the stability of the implants. Your speech might become more fluent overall.
Healthy future
Dental implants in Windsor can be used to replace any number of missing teeth. Whether you've lost a whole set after years of tooth decay, or a single tooth in a sporting injury, implants are an effective solution. Contact us today to discuss how the innovative techniques of implant dentistry can help to restore your dental function and improve your oral health.