Invisalign: the clear alternative to braces
There has been a huge increase in demand for alternative teeth straightening treatment in recent years. Because of this surge in demand, more and more treatments are available at your local dental practice.
Here at Old Windsor Dental Practice in Berkshire, Invisalign is a clear alternative to braces. Traditional braces are the most tried and tested method of teeth straightening, but come with many downsides that could put people off.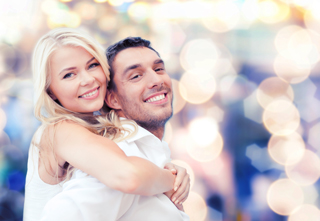 Traditional vs. alternatives
Traditional braces can achieve dramatic results when it comes to teeth straightening. In the past, they were your only real option if you wanted perfectly straight teeth.
Although traditional fixed appliances can achieve great results, treatment can be uncomfortable and take a long time. Average treatment time for fixed braces is anywhere between 18 months and three years.
The wires and brackets used in traditional braces can scratch and damage the inside of the mouth, and adjustments can be painful, sometimes to the point of painkillers being prescribed.
Another issue that adults may have with traditional braces is the visual aspect. Being associated with teenagers, some adults consider braces to be embarrassing and so avoid treatment.
Invisalign treatment
Invisalign is a more modern treatment that involves wearing custom-moulded tooth trays. At the start of your treatment, a full treatment plan will be put together, detailing how your teeth will move. At this stage, the tooth trays are made for the whole course of treatment.
Changing the tooth trays every 7-10 days is down to you and is done at home. You'll need to return to the dentist to check how your teeth are moving.
One of the biggest advantages of Invisalign treatment is that the treatment is almost completely invisible. This is possible because the tooth trays are made from a strong, clear plastic. Most people won't be able to tell you're having treatment.
Another advantage of Invisalign is that the tooth trays are removable, making them much more practical. When it comes to mealtimes, you simply take the aligners out. It's also much easier and simpler to keep your teeth clean, sticking to your normal oral hygiene routine.