Invisalign in Berkshire: all you need to know
We all want perfect looking teeth, but for various reasons you may not feel comfortable with your smile. Crooked teeth can impact on your psychology, creating damaging and long-lasting effects. However, not many adults seek treatment for misaligned teeth, since as it turns out they are afraid or feel self-conscious about having metal braces.
Even though traditional braces can guarantee a beautiful smile, they can also offer irritation, pain, discomfort, limitations on your diet, high maintenance as well as an aesthetically unpleasant look. If you seek teeth straightening in Berkshire, Invisalign is the best alternative to traditional braces.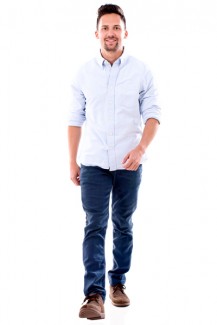 Invisalign is discreet and comfortable
Unlike metal braces, Invisalign consists of clear plastic removable trays that gradually straighten the teeth without putting as much pressure on your mouth or being as noticeable. At the Old Windsor Dental practice in Berkshire, Invisalign aligners are shaped individually to fit your teeth perfectly and offer maximum comfort.
An increasing number of patients opt for Invisalign in Berkshire since traditional braces can be painful or difficult to maintain. Invisalign treatment does not include metal brackets or wires and does not require regular tightening as traditional braces do. However, bear in mind that although Invisalign can effectively correct a range of dental issues, it may not be the appropriate treatment for complex cases of misaligned or crooked teeth. Our dental team at Old Windsor Dental practice has experience working with Invisalign in Berkshire and will evaluate your specific case in order to determine the best treatment available.
Invisalign is safe for teenagers
Invisalign cannot be used as a treatment for children since it requires a set of fully grown teeth to ensure maximum effectiveness. However, it is safe and appropriate for teens who are self-conscious about metal braces. At Old Windsor Dental practice in Berkshire, Invisalign trays can be customised for teens who wish to improve their smile without the hassle of metal braces.
Living with Invisalign
While you may find that with other teeth straightening treatments, simple everyday activities can become troublesome; Invisalign aligners are easily removable for you to eat, brush and floss your teeth normally.