Improving your smile
Posted On

:25th October 2018

Under

: Braces
There are ways to improve your dental alignment with minimal fuss and a good deal of comfort. People seeking braces in Windsor will find many contemporary options here at The Old Windsor Dental Practice. We can provide you with highly effective and personalised treatments that enhance the appearance of your smile as well as the performance of your teeth.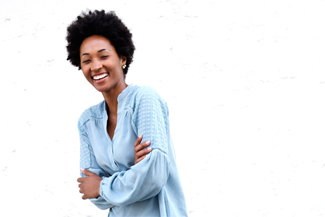 Enhancing your alignment
Even small adjustments can have a major effect on your dental experience. You might want to adjust one or two teeth at the front of your mouth. Once you improve these teeth with braces in Windsor, you'll have a visibly more appealing smile.
Alternatively, you might have a more complex set of adjustments to make. A crooked smile can make good oral hygiene difficult to maintain. When there are spaces in your mouth that your toothbrush has a hard time reaching, bacteria can build up. Thus, your risk of gum disease and tooth decay is increased. Braces in Windsor, therefore, might improve your dental cleanliness as well as your cosmetic appeal.
Discreet treatments
Adults who want to avoid the visual disruption associated with realignment work might benefit from Invisalign. This is a highly discreet and user-friendly treatment for people seeking braces in Windsor. It involves several stages.
First, we take detailed measurements of your mouth using 3D imaging software. A dental laboratory then produces, a series of aligners especially for you. These aligners are made of transparent plastic and fit comfortably over your teeth.
You wear a pair of the clear aligners for around 7-10 days, before swapping it for the next pair in the series, and so on until the end of treatment. The slightly different shape of each subsequent aligner puts gentle pressure on your teeth, until they are moved into improved alignments.
Convenience
Invisalign allows you to eat meals and clean your teeth as your normally would, because it doesn't require any attachments. You simply remove it from your mouth whenever you need to. Meanwhile, it maintains a low-key presence in your mouth because it's entirely transparent. You won't attract quizzical glances or intrusive questions while your treatment is ongoing.