Get your dating MOT at the dentist
If you are getting ready to get back into dating, there are a few things you need to sort out in order to stand a better chance of finding true love.
First off, to get internet dates you need a great profile picture in which you are smiling. Take a look at how many people post profile pictures in which they don't smile. You definitely need a good smile, both on camera and in real life. And why is that? Because not only do you want to seem like a friendly soul, at some point you'll probably want someone to kiss you.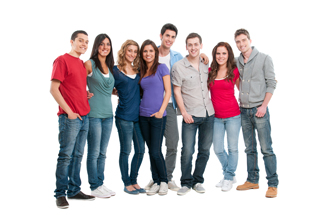 Sounds easy enough. And so it is, as long as you don't suffer from poor oral health and bad breath. In Berkshire, it's easy to put both right if you come to us at Old Windsor Dental Practice. We can give your mouth a service and get it in shape for successful dating.
Getting checked out
Start off with a check-up, so that we can spot any incipient decay or gum disease, and, if you do have bad breath, see if we can find out what is causing it. It could be something as simple as a change in diet that's needed, or that you need to get a load of tartar removed. Or maybe gum disease is causing your bad breath. Our hygienist can remove any tartar build-up and suggest ways to keep bad breath at bay, like using interdental brushes to remove food from between teeth.
Sometimes having your teeth scaled and polished is not enough to make them enticing enough for someone to want to kiss. Maybe your teeth have become discoloured, and the staining has sunk into the enamel so that polishing won't remove it. In this case, we recommend getting stains removed with teeth whitening. Or, if you have one or two dodgy teeth that are chipped, you can get them covered with porcelain veneers.
If you really want a smile that no one will be able to resist kissing, you can go for a smile makeover, which combines two or more treatments.