Fully-functional replacement teeth
Losing your teeth can make good oral hygiene difficult to maintain. Food particles and bacteria can gather in the gaps where teeth used to be, making tooth decay and gum disease more likely. This can have an effect on your overall confidence, leading to a reluctance to smile or laugh out loud. Plus, when teeth are not replaced, the jawbone can degenerate, leading to weakness and a change in the underlying shape of your face. At the Old Windsor Dental Practice in Windsor, dental implants are a way to avoid these problems, and restore your dental enjoyment while enhancing your overall oral health.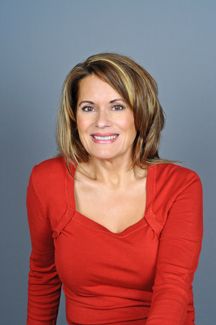 Integrated construction
The process of getting dental implants in Windsor involves several stages. The first one is a detailed assessment of your dental needs. Our experienced team will talk to you about your dental history, and take detailed images of your teeth, so that a treatment plan can be created with precision. Once it's established that you're in good enough oral health to receive the implants, you'll come to our practice for the minor surgical procedure, in which the dentist will place small, screw-like titanium posts into your jawbone.
After a short period of healing, you'll then return to the practice to have the replacement teeth attached to the posts.
Long-lasting strength
In a process called osseointegration, the material of the jawbone meshes tightly around the implanted posts, so that your new teeth are securely anchored in your mouth. Unlike with removable dentures, there's no chance your teeth will drop out during dinner. And you won't have to opt for soft, mushy foods when dining out in Windsor. Dental implants will enable you to tuck in to your favourite dishes.
The implants may make certain words and phrases easier to pronounce, improving your intelligibility and speaking confidence. And because they maintain your face's bone structure, you won't develop the sunken look that can characterise the face of a person who has worn removable dentures for many years.
If you look after your new teeth properly, they'll last for the rest of your life, so you can carry on enjoying their benefits.