Dental implants look great and aren't that painful to get
Losing one or more teeth can be devastating. You may feel like you'll never be able to eat, speak or smile normally again. The long-term implications for your oral health are pretty bad too. If you have lost one or more teeth, getting them replaced is a priority, not only because gaps look bad, but also because you need to prevent further problems occurring. Luckily, here at The Old Windsor Dental Practice, dental implants in Windsor can save you from the embarrassment and health complications of missing teeth.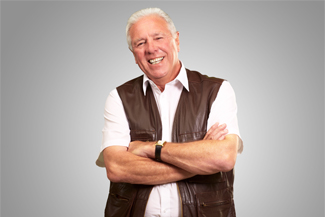 Why are dental implants in Windsor so good?
Dental implants in Windsor look like real teeth. They feel like real teeth. They function like real teeth. You can even maintain them just like your real teeth. A thorough brush and floss every day is what you need to do to keep them in good condition. People with dental implants often tell us that nobody notices that their teeth are not real. You may even forget that you've had the implants after a while because they are so realistic and natural-feeling. You'll be able to talk normally, smile normally, eat normally. What more could you want from a tooth replacement? Some other tooth replacement options such as bridges or dentures simply cannot offer the same benefits as dental implants in Windsor.
What are dental implants exactly?
Dental implants are replacement tooth roots made of titanium. They are implanted into your jawbone. The titanium implant will be accepted by your body. Your bone and gums will heal around it. The implant has a part that sticks out above your gums. This is what we attach your tooth replacement to. Your replacement tooth is colour matched to your other teeth. It can be nice to have your teeth whitened before getting dental implants. This way your implants will be colour-matched to a brighter set of teeth.
Will getting dental implants be painful?
Of course, you will experience some pain with dental implants. However, the treatment is not nearly as bad as you may expect. Patients say it feels much like getting a big filling. Call us today to find out how we could help you with dental implants in Windsor.