Are you ready for your new smile?
Posted On

:12th April 2018

Under

: Braces
Do you suffer from any misaligned teeth? A straighter smile can change everything – your confidence and your outlook on life.
Here at Old Windsor Dental Practice, we understand that the decision to have braces in Windsor is not one made lightly. We therefore do everything in our power to make sure that your experience is the highest quality that it can possibly be. Technology has evolved and the way to a straighter smile is much simpler.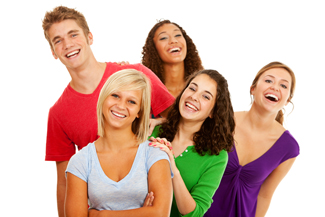 Your assessment
Come into our modern, comfortable clinic and be greeted by our friendly staff. They will guide you through the forms we need to understand your medical history thoroughly, to provide you with the most appropriate braces in Windsor for you. All our treatments are tailored to the individual.
You will then be invited into a treatment room where one of our dentists will carry out a thorough examination of the face, jaw and teeth. We may follow this with x-rays and take digital images of your teeth. From here, a suitable treatment plan can be built as to what exactly your needs are.  There will be an opportunity to ask questions at any stage.
Can I afford braces?
If you are happy to proceed with your braces in Windsor after your assessment but worry you may not be able to afford it in one lump sum, worry no more. We are happy to offer payment plans to spread the cost of your braces in Windsor.
Invisalign braces
Invisalign is a new and popular form of brace (used by millions of people worldwide) It straightens teeth using a series of near invisible (hence the name) aligners that we custom-make to fit perfectly over your teeth. You replace the aligner every 7-10 days, and with this change, the positioning slightly changes too, meaning your teeth are moved gradually towards the position they would look best in. Invisalign braces can also be removed any time and fit snugly so as not to cause problems with speech or eating.
So, if you are looking for a quality provider of braces in Windsor, contact our friendly staff to make the first step towards a straighter, more confident smile.