And now the end is near….
As your teeth face the final curtain, the question you need to ask yourself is how to replace them. The choice has never been so wide and it can be hard to decide.
However, at The Old Windsor Dental Practice, if you decide to replace your missing teeth with dental implants, you will be joining many other satisfied patients who have taken the plunge with this latest generation of tooth replacement.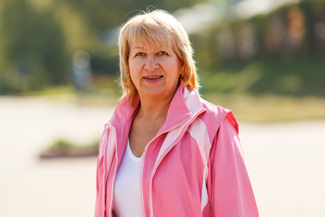 Most people opt for dental implants first because they do such a good job of mimicking the teeth they have just lost.
Dental implants are the only way to replace the root of the teeth, not just the crowns. And you need your tooth roots if you are going to maintain a strong, healthy jawbone.
The reason for tooth roots
Tooth roots play a vital role in jaw health because they transmit signals that tell the jawbone cells to keep renewing themselves. Each time the upper and lower teeth meet together, the vibrations that go down the tooth root into the surrounding bone tell it that the teeth are still in action. When one, or both teeth that meet together are lost, those vibrations cease and the jawbone interprets this as meaning that the teeth are no longer in action.
It starts to dissolve itself and very quickly loses size and density. If there are no teeth at all, the jawbone becomes very thin, the chin takes on a pointy look and the face eventually droops inwards on itself.
Having dental implants to replace those lost tooth roots helps the jawbone remain strong and full. And that in turn allows you to continue looking youthful.
You don't have to replace every lost tooth with a dental implant. One implant can hold up to 3 teeth on a bridge. We also have ways to replace an entire arch of lost teeth with just 4-6 implants.
And, once you have completed the implant treatment, which can take a few months, you will be able to eat whatever you like again. No one will know these teeth, which are so firmly anchored into your jawbone, are not your own. In fact, you may even forget too.